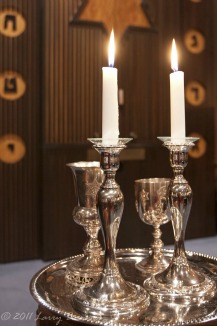 Celebrating Shabbat in the Era of Coronavirus
You can join a myriad of congregational and organizational worship services online. Here are a few local congregations:
KAM-Isaiah Israel (Reform)
Friday evening, 6:30pm.
https://venue.streamspot.com/65253eb6
Am Shalom (Reform)
Friday evening, 6:30pm, Shabbat morning, 9:00am
https://www.amshalom.com/livestream
Congregation Beth Shalom (Conservative)
Friday evening 6:00pm, Shabbat morning, 9:30am
https://www.bethshalomnb.org/pray/live-streaming/
A free, virtual copy of Mishkan T'filah, the Reform prayer book is available at
https://www.ccarnet.org/publications/mishkan-tfilah-for-shabbat/
PDF copies of Siddur Sim Shalom, a Conservative prayer book, are available on Congregation Beth Shalom's website
https://www.bethshalomnb.org/pray/siddum-sim-shalom/
Worship at Shir Tikvah is a living ritual in which our members actively participate, and to which friends and guests are warmly welcomed. At our Reform services we use Mishkan T'filah: A Reform Siddur on Shabbat and festivals, and Mishkan HaNefesh: Machzor for the Days of Awe on the High Holy Days. At our Conservative services we use Siddur Lev Shalem for Shabbat & Festivals, and Machzor Lev Shalem for Rosh HaShanah and Yom Kippur on the High Holidays. Our weekly service schedule is as follows:
Friday Evening:
Reform Kabbalat Shabbat Service 7:30 pm* in the sanctuary
Saturday Morning:
Conservative Shabbat Shacharit Service 9:45am* in the sanctuary.
Reform Shabbat Service 10:15am* in the chapel.
* Please check our calendar for the most up-to-date service information
We suggest business-casual attire such as slacks and shirts, skirts, and dresses.

While not required in the Reform services, anyone is welcome to wear a kippah, or yarmulke (head-covering) which can be obtained in our foyer. We ask all those who receive a Torah honor during Conservative services to please wear both a kippah and tallit, (prayer-shawl) when coming up to the bimah, from which the Torah is read.
Each month on a Saturday, following Shabbat services, we offer Bible and Bagels, a light lunch and discussion of the weekly Torah Portion. Please check our calendar for the dates of upcoming Bible and Bagels sessions. In addition, speakers, scholars-in-residence, and special occasions will be noted on our calendar. We look forward to seeing you soon!
Visitors are welcome! Please call the office to register for your visit.